In a mobile-first world, people expect answers at their fingertips. They turn to the nearest device to make a decision, learn something new, or get something accomplished. Connecting the dots across these micro-moments is necessary for marketers to tell a single story across devices, channels, and formats. Here are new cross-device insights to help you build a strategy for mobile.
Device usage in a typical day
The proliferation of devices has changed the way people interact with the world around them. People freely move back and forth between devices to get things done. And they're more tethered to those devices than ever before. Here's a snapshot of how cross-device users turn to their phones, computers, and tablets in a given day.1
Mobile search helps people meet needs of all types
Nearly 40% of people search only on a smartphone in an average day as they look to meet immediate needs.2 As a result of this shift, more Google searches are happening on smartphones than computers. Here are some themes that are most likely to be searched for on mobile.3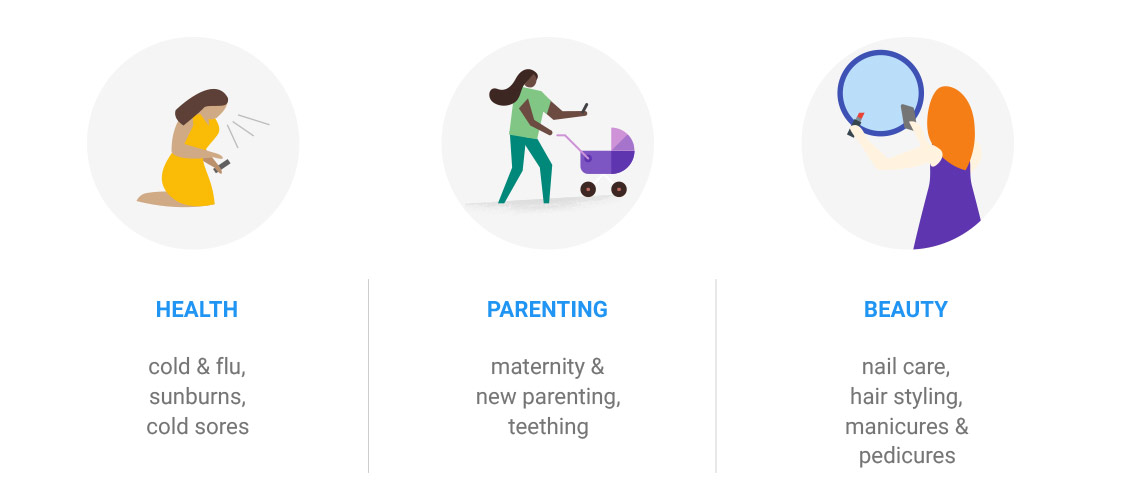 For more cross-device insights, download/view the full report here.
1,2 Google Data, "How People Use Their Devices," based on convenience sample of opt-in U.S. cross-device users, ages 18–49 who signed into Google and turned on Location History (mobile Android-only and IE/Chrome/Firefox desktop browser); calibrated to population studied, Jan. 2016–Mar. 2016; location analysis excludes locations that are not identifiable; apps include browser apps; search includes Google Search only; a store refers to a commercial entity that offers services or goods (examples: department store, big box retailer, clothing store); entertainment venues include movie theaters, stadiums, and other public entertainment spaces.
3 Google Internal Data, U.S., "Most likely to be searched for on mobile" are categories where at least 75% of searches occur on a mobile phone, Jan.–Jun. 2016.